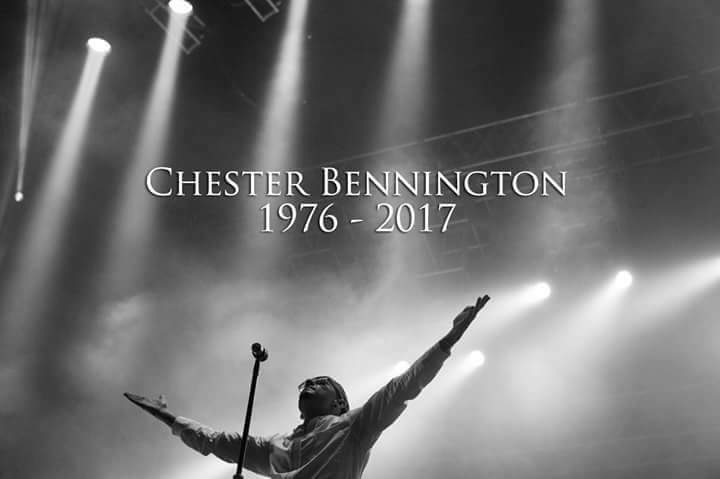 See the reactions and homages from  new metal band members about the death of late Linkin Park's Chester Bennington below:
SYSTEM OF A DOWN
OTEP
PAPA ROACH
DISTURBED
CRAZYTOWN
LIMP BIZKIT
SLIPKNOT
COREY TAYLOR (SLIPKNOT/STONE SOUR)
NONPOINT
HED P.E.
Wes Geer (formely Hed P.E./Korn touring guitarist)

KORN
If you or a loved one is feeling distressed, call the National Suicide Prevention Lifeline. The crisis center provides free
1-800-273-8255.

— James'Munky'Shaffer (@JC_SHAFFER) 20 de julho de 2017
PROPHETS OF RAGE
TOM MORELLO (RAGE AGAINST THE MACHINE/PROPHETS OF RAGE)
Rest in peace, Chester. So tragic. Bless you and your family.

— Tom Morello (@tmorello) 21 de julho de 2017
P.O.D.
INCUBUS
I'm beyond speechless. Sending prayers to Chester's family and @linkinpark @mikeshinoda

— Michael Einziger (@MichaelEinziger) 20 de julho de 2017
COAL CHAMBER
Breaking Benjamin